Ogden's Reliable Furnace Contractor
Smedley Service has been the heating company of choice for residents of Ogden, UT, since 1947. Our licensed and insured technicians are known for working fast without sacrificing quality. When it comes to repairs, we offer 24/7 emergency service. It gets too cold in Ogden for you to go long without heat in the winter.
You'll also need your heating system in early spring, which gets an average low temperature around 32 degrees Fahrenheit. Smedley Service primarily works with Lennox systems, but we can service all other brands in Ogden.
Heating services offered: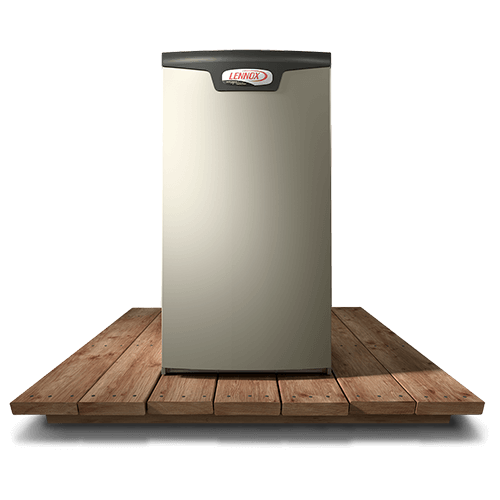 Heating Repair Experts
At Smedley Service, we can repair boilers, gas furnaces and other types of heating systems in Ogden. Our 70-plus years of experience have given us a lot of knowledge. We can fix almost any problem in a timely manner.
We're a furnace contractor that has earned a great reputation in Ogden for accurate heating repair or furnace service. How do you know when your heating system needs repair? Besides the obvious signs like failing to warm your home, watch for leaks, strange noises and bad smells.
Ogden's Heating Installation Team
If you need a new system in Ogden, partner with a reputable furnace contractor. The right heating system will save you money on monthly energy bills. It will also last longer and experience fewer breakdowns. Smedley Service installs high-end, energy-efficient Lennox heating systems for residents of Ogden. Our technicians know how to correctly install various models.
Factors to consider for a new installation:
Lifetime operating cost
Impact of humidity in your home
New thermostat technology
How the air filter is incorporated
You'll need a new heater every 15 to 20 years if you choose a furnace or a boiler. Heat pumps typically last around 10 to 15 years.
The Importance of Heating Maintenance
We recommend you schedule your heating maintenance at least once a year in Ogden. Your heating system works hard through much of the year. Over time, weak lubrication and poor electrical connections will pose a problem. Heating maintenance on an annual basis lets you fix those problems before they cause the heater to malfunction.
With a proper tune-up, you can also lower your energy bills and maintain peak operation. Even Lennox heating systems need maintenance at least once a year. Smedley Service is a locally owned and operated heating company serving Ogden. We don't skip any steps during maintenance.
Not looking for heating service? We also offer top-rated plumbing and cooling services!

Contact us for dependable heating services at fair prices in Ogden!